Monday to Friday, 16 to 20 October 2017
Organized by Sodexo:
WasteLESS
Food Bank Collection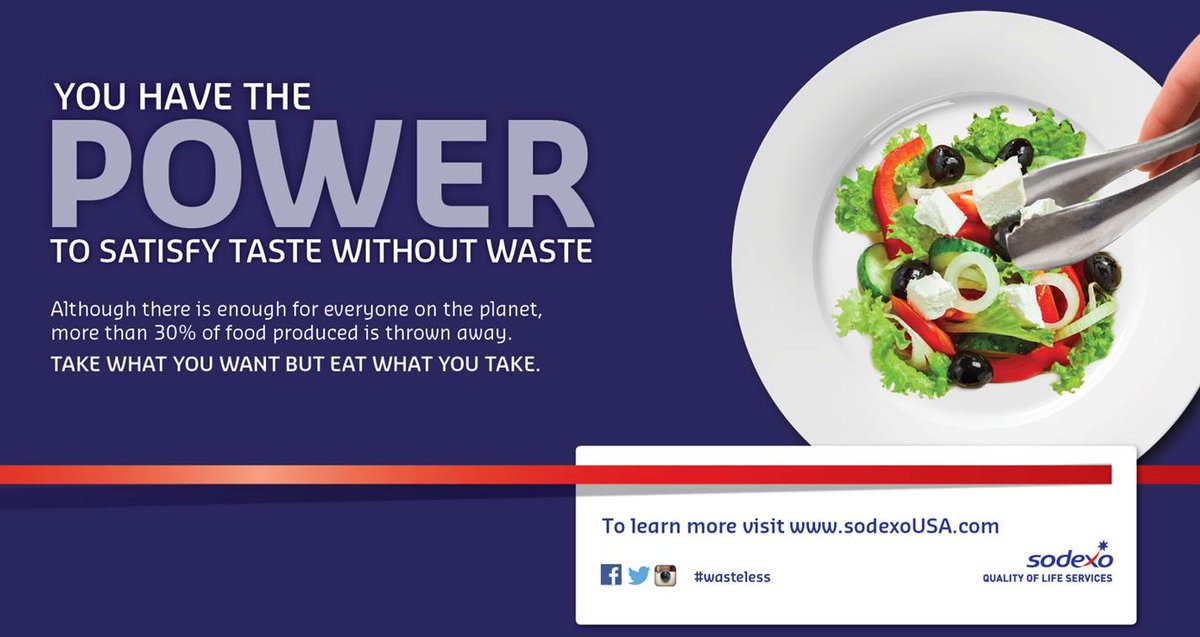 WasteLESS Week is a five day campaign that runs each year at Sodexo sites around the world. It celebrates the fact that less waste means more quality of life. This year, Sodexo Singapore will celebrate WasteLESS Week from 16 Oct – 20 Oct 2017. We are pleased to be able to bring the WasteLESS Week initiative to ESSEC.
This year, Sodexo is partnering with Food Bank Singapore, a local non-profit organisation, to reduce food waste by collecting unused food items (must be unopened). These items will then be donated to those in need. The collection box is placed at the dining hall from 16 to 20 October 2017.
Bring your non-perishables (canned, packet, tin etc) which you wish to donate. Personnel will be on hand to assist with the donations on Monday from 1pm to 3pm.